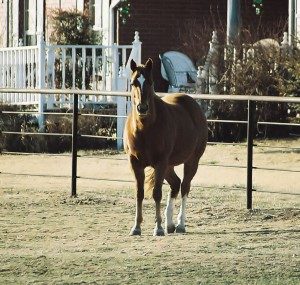 Create a stronger bond with your horse as you learn to incorporate Jin Shin Jyutsu into your relationship.
Learn how to calm stress, help your horse recover from injury, move through stubbornness, or improve riding performance. In these classes, you'll also learn to bring balance to yourself, as well as to your horse. The strength of touch will aid you in discovering new ways to work with your horse.
Whether you're new to Jin Shin Jyutsu or have attended other workshops, you'll enjoy learning to use this method to improve your engagement with your horse.