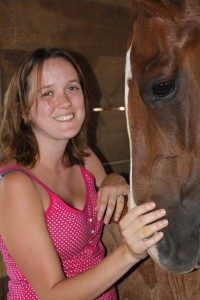 Strengthen your relationship with your horse! Are you looking for a way to improve riding performance in the ring, travel stress or trailering challenges, confidence in each other as a team during trail rides or simply have a happy horse that is easier to groom and maintain? Jin Shin Jyutsu also aids in health and attitude issues such as: lameness, arthritic conditions, foot conditions, stubbornness, and anxiety, to name a few.
You found it. This workshop is for you!
This workshop focuses on the 26 safety energy locks used in Jin Shin Jyutsu Physiophilosophy. Jin Shin Jyutsu is a old tradition that dates back over 4,000 years ago. Similar to acupuncture without the needles, it uses our hands to facilitate movement of the 144,000 function pathways in our bodies as well as in our animal's bodies. These safety energy locks help protect and nourish the body, mind, and spirit in ourselves as well as in our animals.
In this workshop, the attendee will learn ways to bring balance to themselves as well as their horses. You will be practicing on yourselves as well as a horse during the class. There will be ample time for hands on and questions. If bringing a horse, please make certain all health vaccinations are up to date. Since this class is usually held at a horse stable, please respect their focus to maintain a healthy environment for their boarders, their own horses, and their student's horses.